 Welcome to Empire Tuning, the one-stop-shop for all your tuning and vehicle requirements. We aim to provide you with the best-customised services when it comes to enhancing the performance and look of your vehicle.
Our team of experts are both highly trained and car enthusiasts so you can be sure that when we are helping you spec your vehicle it will be done to the highest standard possible.
We have been operating for a number of years and at present supply many other companies with tuning solutions as well as the general public.
A car is an important investment and needs to be handled with care. We understand this, and this is why we aim to provide a service keeping you and your vehicle's requirements in mind.
We offer services such as (standalone management, Omex, DTA, Motech ETC) tuning, custom remapping, gearbox servicing as well as better than dealer-level vehicle servicing. We have also teamed up with Scorpion alarms so we can offer our customers the very latest in-vehicle security. We understand the need for safety and peace of mind when it comes to highly-priced possessions.
We also understand the need for time limitations as you might have a busy schedule and this is why you even have the option of hiring our experts to come to you and make changes to your vehicle. This is because we value you the most and if you can't make time then let us come to you and help you in increasing the performance of your car. You will be guided every step of the way and if there are any issues we will go the extra mile to make sure everything is taken care of. If you want to get your car tuned, remapped or enhance its security features then hire our team now to get the best services. We offer knowledge, expertise, and best customer service!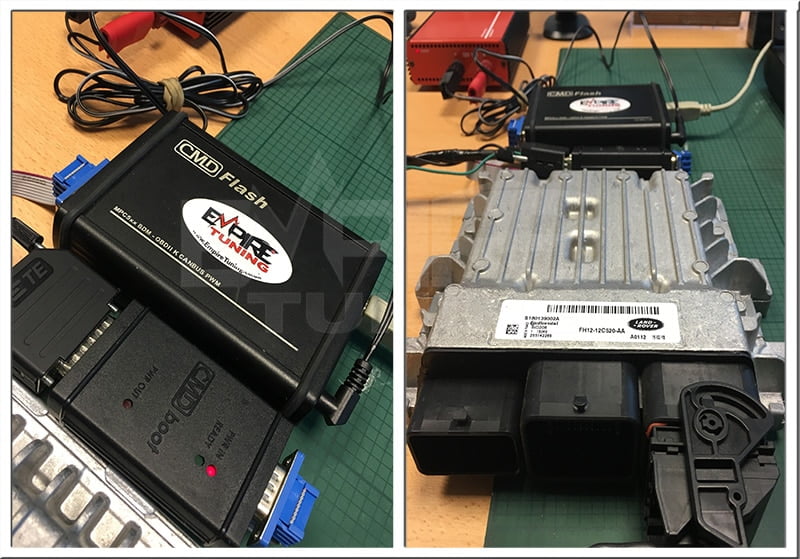 "Brilliant service, great people, would deffo recommend to anyone, the car is amazing. It made such a difference so thanks guys!"
"Best to use friendly and knows there stuff, much difference in my discovery!"
"Had my Td5 Defender tuned at Empire Tuning this morning, very happy with the results. Really enjoyed the drive home with the extra power. Thank you very much."